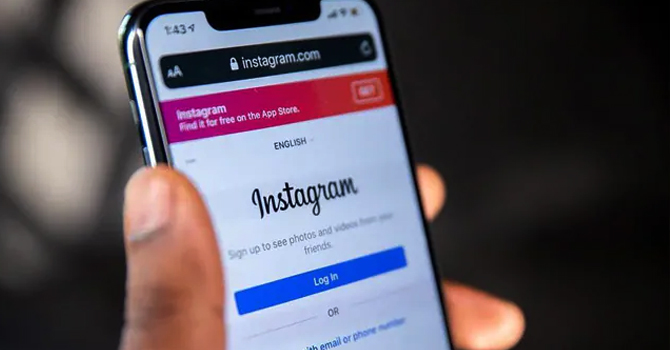 If you couldn't check your Instagram feeds, you're not alone. Instagram said that some users were "having issues" logging in to their accounts. The social network has not identified a cause, but some users have obtained warnings that their accounts have been stopped, while others have seen their follower numbers decline. Instagram said in a tweet on Monday evening that the problem had been rectified, but provided no explanation for why the error happened.
Failure reports began to spike on Downdetector just before 9 a.m. Eastern. They weren't consistent, though, because many people were not experiencing any issues.
This is not the first major outage in the last year. Meta's social networks had a big outage around a year ago due to a problem that disconnected important elements of the company's backbone network. In early October, Instagram addressed an issue that prohibited iOS users from accessing the site. A September crash bug didn't help either. These problems aren't often, but they do indicate that Instagram is still in its early stages.
The situation is better than in previous years. Instagram had an especially difficult 2019, with two outages in less than a month. This comes on top of a privacy breach that exposed users' credentials to workers.
Nonetheless, this new setback comes at an inconvenient moment despite the fact that Instagram's users are growing and has just surpassed 2 billion active users.
The outage lasted quite some time, however it has now been resolved. A statement from parent Meta said: "Earlier today, a bug caused some Instagram users to have issues accessing their Instagram accounts. This led to a small number of accounts seeing a temporary change in how many people follow them. We resolved the issue as quickly as possible for everyone who was impacted, and we apologize for the inconvenience."